Our journey to building our ranch, Angels Landing Farm, began with a dream – a dream of a slower, more fulfilling lifestyle in the picturesque Santa Ynez Valley. My wife Alix and I lived in Santa Barbara for many years before making the big move. I was working in the vintage car business at the time, coming back into real estate was not yet on my radar. We shared a passion for horses, owning four magnificent creatures that brought us immense joy. Both of us were raised working with and caring for horses, so they were a non-negotiable part of our family. However, keeping them in Santa Barbara proved to be increasingly untenable. We began scheming ways to make our equine dreams a reality. We wanted more than just a place to house our beloved horses; we wanted a property that offered proximity to top-notch veterinary services, and provided a sanctuary where we could have complete control over the quality of their care and well-being.
Back in the 90s, Santa Ynez Valley was a very different place. It was a sleepy, unassuming haven without the bustling tasting rooms and tour buses full of visitors that you see now. There were just a handful of art galleries and bookstores at the time, and a humble deli in the market. Far from the upscale and Michelin-starred restaurants that now glitter the Valley. Ballard, the neighboring town, had seen various iterations of development because of its historic inn, but Santa Ynez remained relatively uncharted territory.
And so, our dream evolved into a plan. We wanted a property where we could provide the utmost care to our animals – a ranch or farm in the Santa Ynez Valley was the answer. We embarked on a journey, not fully aware of what lay ahead. As it turns out, the learning curve over the past 25 years has been steep – from understanding the intricacies of labor and fencing to mastering the art of providing the right kind of care for our horses.
We quickly realized that owning a ranch wasn't just about beautiful landscapes and idyllic settings. It was about understanding the nuances of equine care, from the correct way to feed and water them to ensuring their safety and well-being. It was about navigating everything under the sun, from the complexities of workers' compensation to sourcing the best-quality hay, to providing slow feeder barrels so that the horses can graze as they do in the wild.
Our transition from Santa Barbara to the Santa Ynez Valley was more than just a change in location; it was a shift in lifestyle. We still maintained business ties in Los Angeles and San Francisco, but now we were able to savor the slower pace of life and the vast open spaces that the valley offered. With guidance and helping hands, our horses thrived in their new environment, just as we did.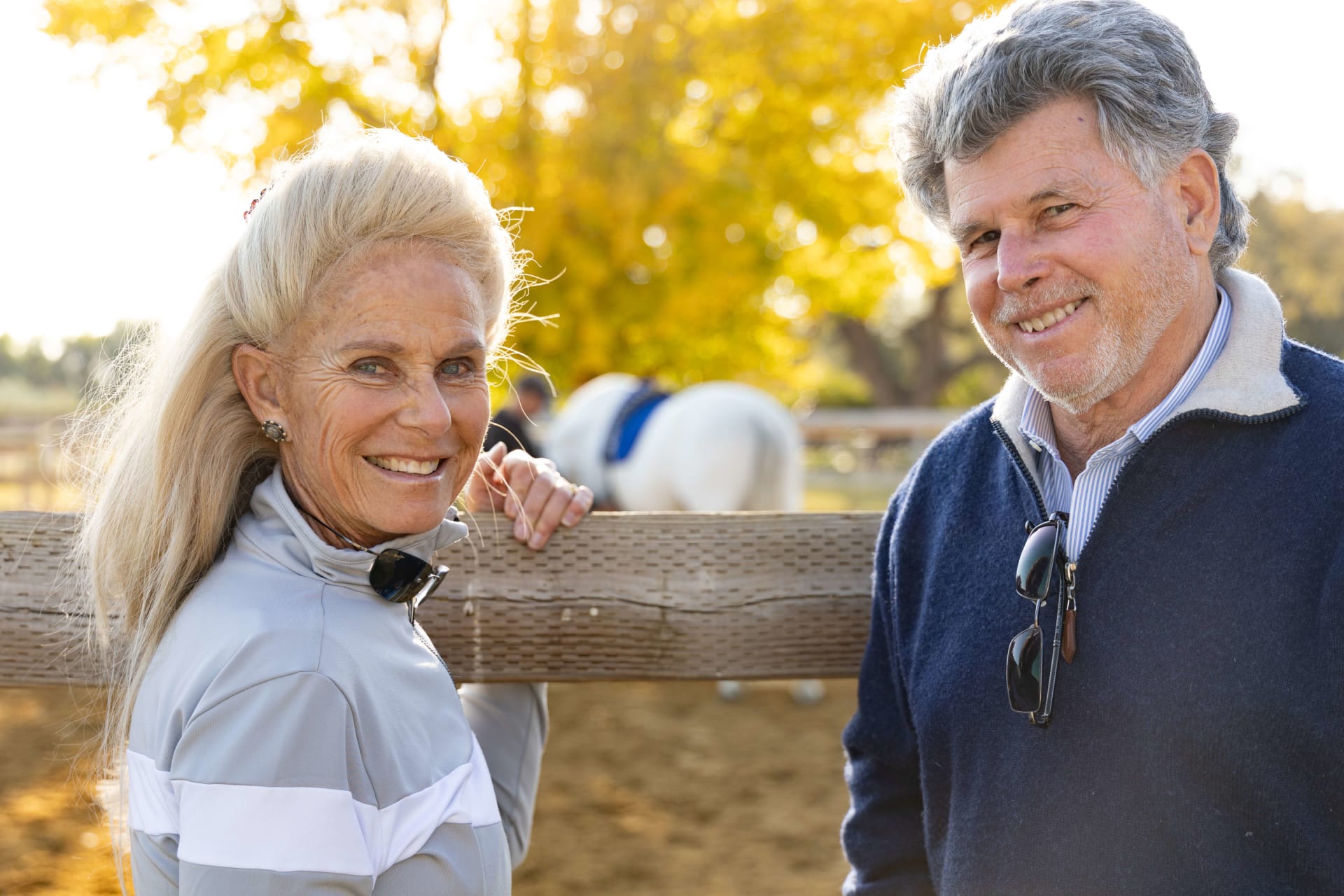 I became a real estate agent over 40 years ago, and in that time I have become exceedingly accustomed to the unique challenges that come with working with ranch and farm properties. My experience running a working ranch of my own is one of my biggest assets as a realtor. Not to mention the intricate knowledge, research, and information that is required for these types of transactions. There are so many more moving elements within the ranch real estate niche than there are with a typical residence. And while you can try to research on your own, there is simply no substitute for decades of wisdom and experience.
A Sanctuary for Horses
Today, Angels Landing Farm stands proudly as a testament to our dedication to equine care and our commitment to a holistic approach. Nestled on a serene plateau in the heart of Los Olivos, our ranch is more than just a residence for horses; it's a sanctuary where superb horse care takes center stage.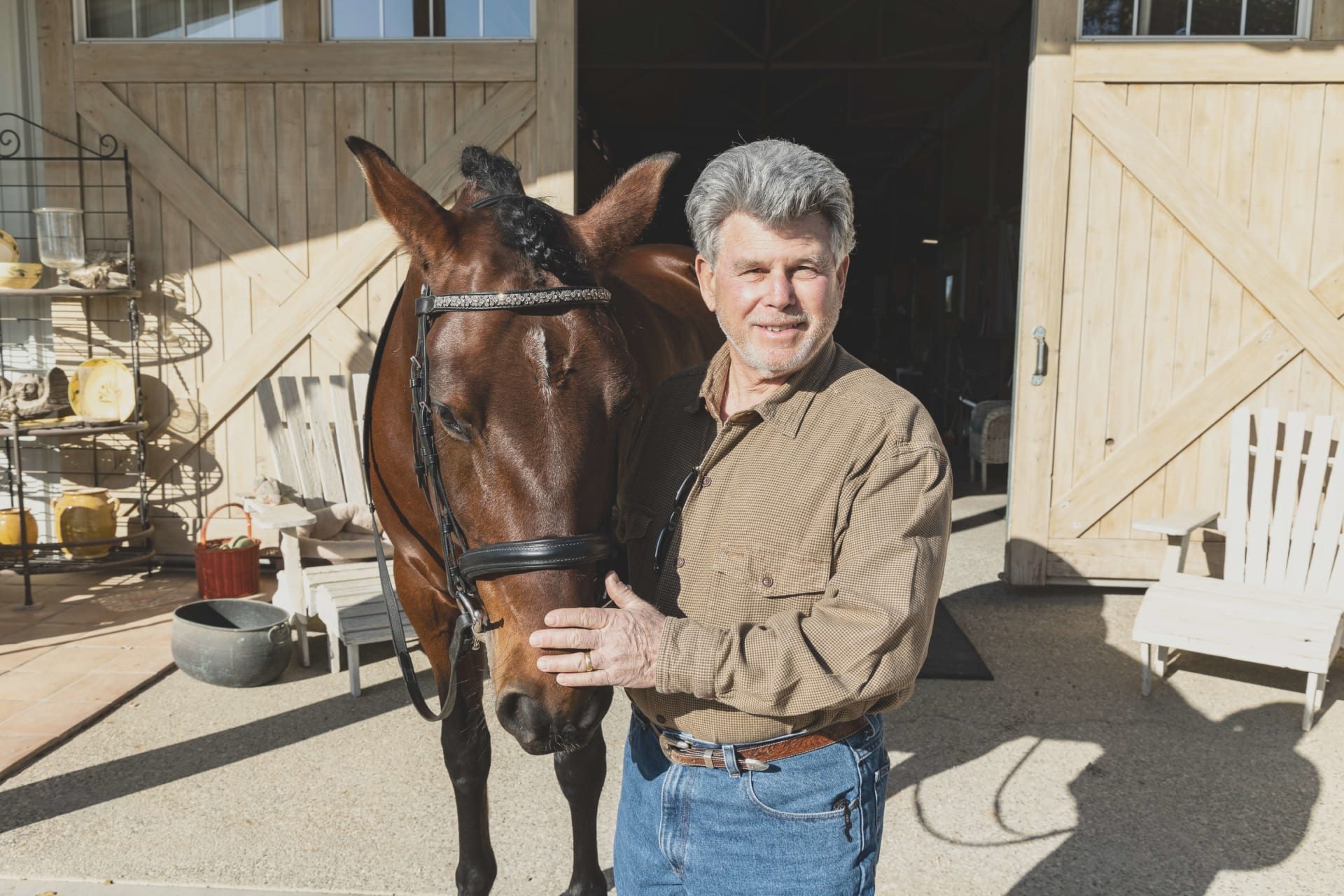 What sets Angels Landing Farm apart is our wealth of experience and hands-on knowledge. We've been through it all, from building and owning a ranch to the everyday intricacies of horse care. As a real estate agent, this experience gives me a unique perspective and an unparalleled ability to understand and meet the needs of clients seeking their own equestrian properties.
Our ranch is a labor of love, a place where horses live as they were meant to, grazing freely, and enjoying a tranquil environment. Our state-of-the-art facilities, including large covered paddocks with pristine sand bedding, an Olympic-size dressage court, and a variety of exercise spaces, ensure that our equine residents have access to the best amenities.
But what truly sets us apart is our unwavering commitment to the well-being of our horses. We believe in nurturing not just their physical health but also their emotional fulfillment. Our individualized feeding programs and carefully selected hay guarantee optimal nutrition, whether it's for rehabilitation, conditioning, or addressing behavioral issues.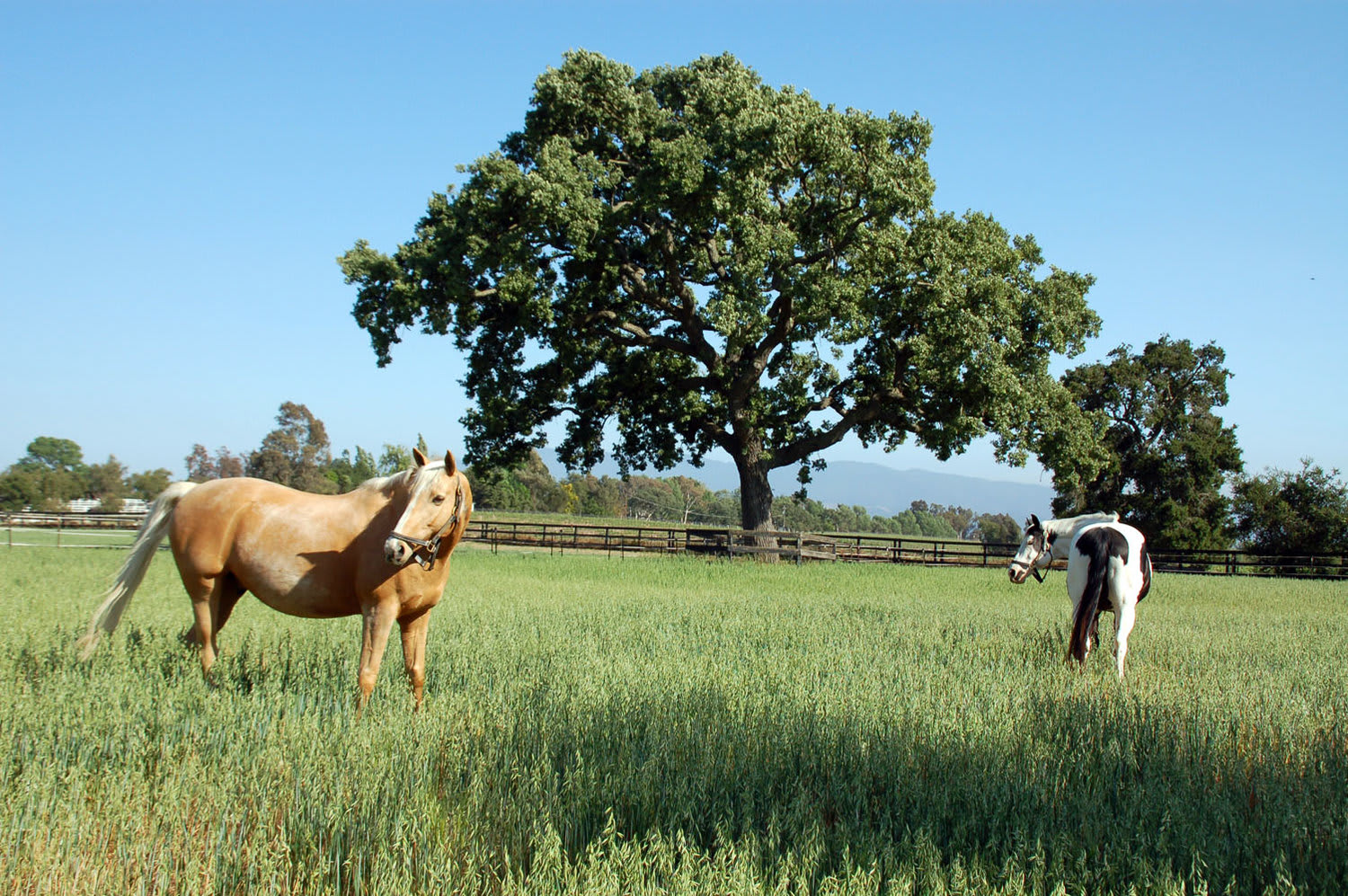 At Angels Landing Farm, our horses are more than just animals; they are athletes, companions, and friends. We've created a sanctuary where each horse can thrive, where their long-term health and soundness are prioritized above all else.
As we look back on our journey, from the dream of a slower lifestyle in Santa Ynez to the reality of running our farm, we couldn't be happier. Our love for horses led us here, and we are grateful every day for the opportunity to provide them with the care and love they deserve.
If you want to learn more about our journey and our sanctuary, we invite you to visit the Angels Landing Farm website.