We are thrilled to announce that two of our exceptional properties have been featured in the prestigious 2023 HGTV Ultimate House Hunt Awards. These distinctive homes, located at 4300 Roblar Avenue in Santa Ynez and 9985 Alisos Canyon Road in Los Alamos, have captivated the attention of discerning homeowners and design enthusiasts alike. With their unique characteristics and breathtaking surroundings, they have secured their spots in the Outdoor Escapes and Countryside Retreats categories, respectively.
Being included in this competition is truly a testament to Carey's long-standing reputation in the real estate industry of the Santa Ynez Valley. It also displays how far reaching our marketing efforts have been. When you work with Carey, you can expect representation of extraordinary properties, and you can expect that he'll go the extra mile to sell your home, or find you the home of your dreams.
Let's take a closer look at the extraordinary properties in Carey's arsenal, and discover what placed them into this reputable competition.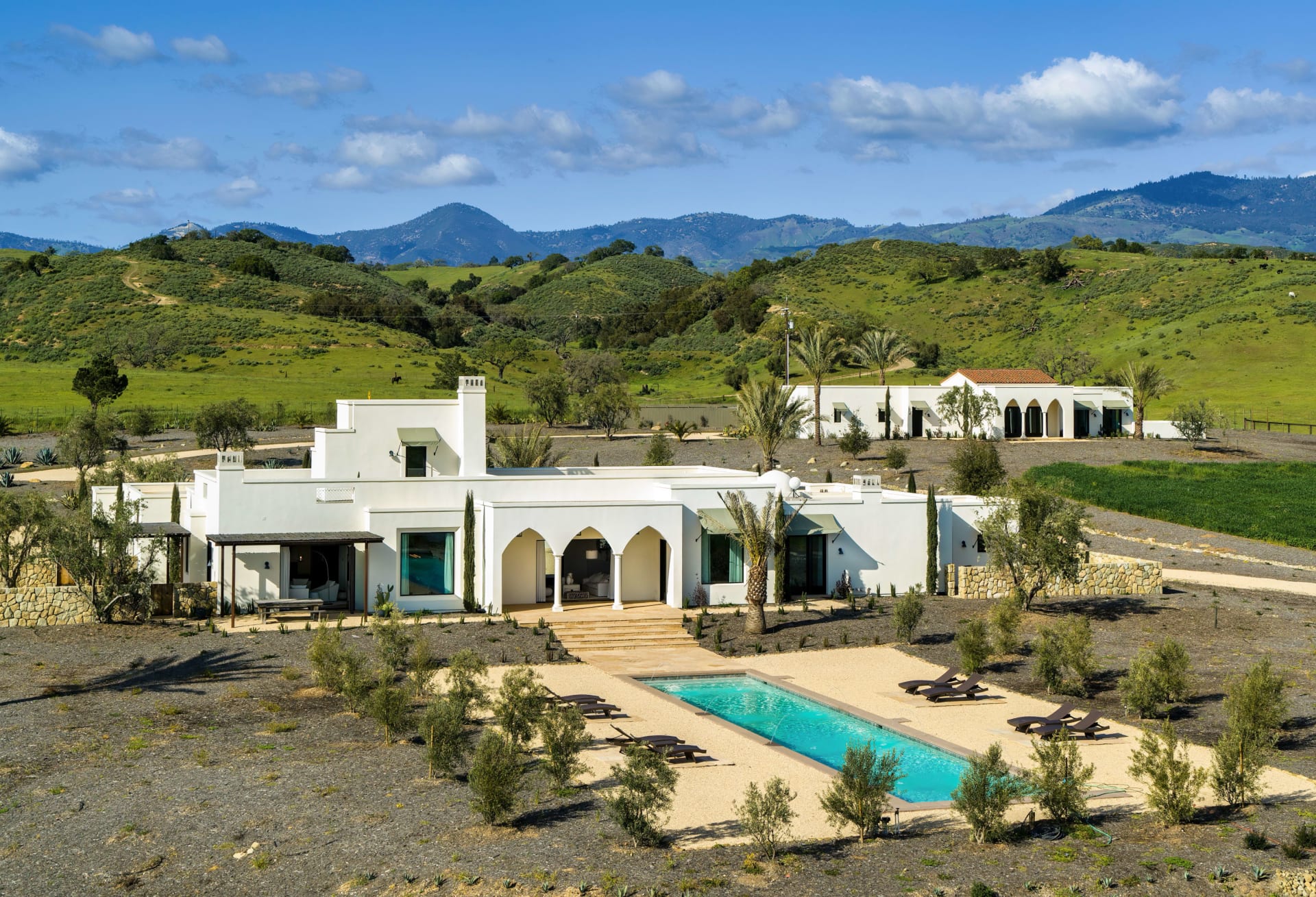 4300 Roblar Avenue | Finalist in Outdoor Escapes
Nestled amidst the rolling hills and pastoral landscapes of Santa Ynez, 4300 Roblar Avenue is a true haven for nature lovers seeking tranquility and outdoor adventures. This property seamlessly merges indoor and outdoor living spaces, inviting residents to embrace the breathtaking surroundings.
Experiencing the outdoor areas of 4300 Roblar Avenue makes it clear why it was included in the Outdoor Escapes category. The sprawling, 360-degree landscape views provide a serene backdrop for outdoor gatherings and events. Imagine hosting unforgettable soirées beneath the stars, surrounded by endless natural beauty and the soothing sounds of the outdoors.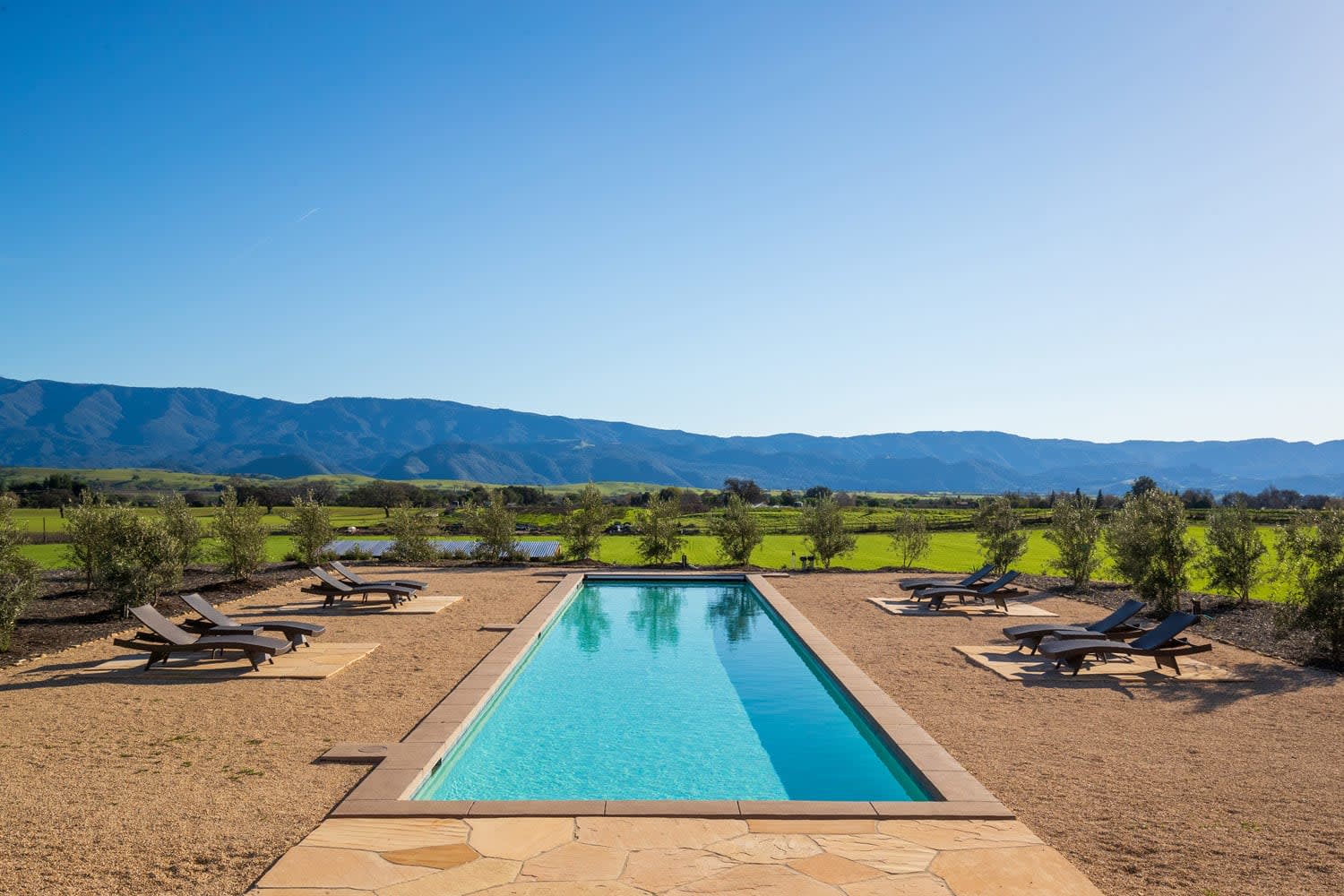 The property also boasts a custom-designed 75-foot lap pool, perfect for relaxation and rejuvenation. As you lounge by the poolside, you'll be treated to panoramic views of the surrounding mountains and greenery. The meticulously crafted outdoor dining area offers the ideal setting for al fresco dining experiences.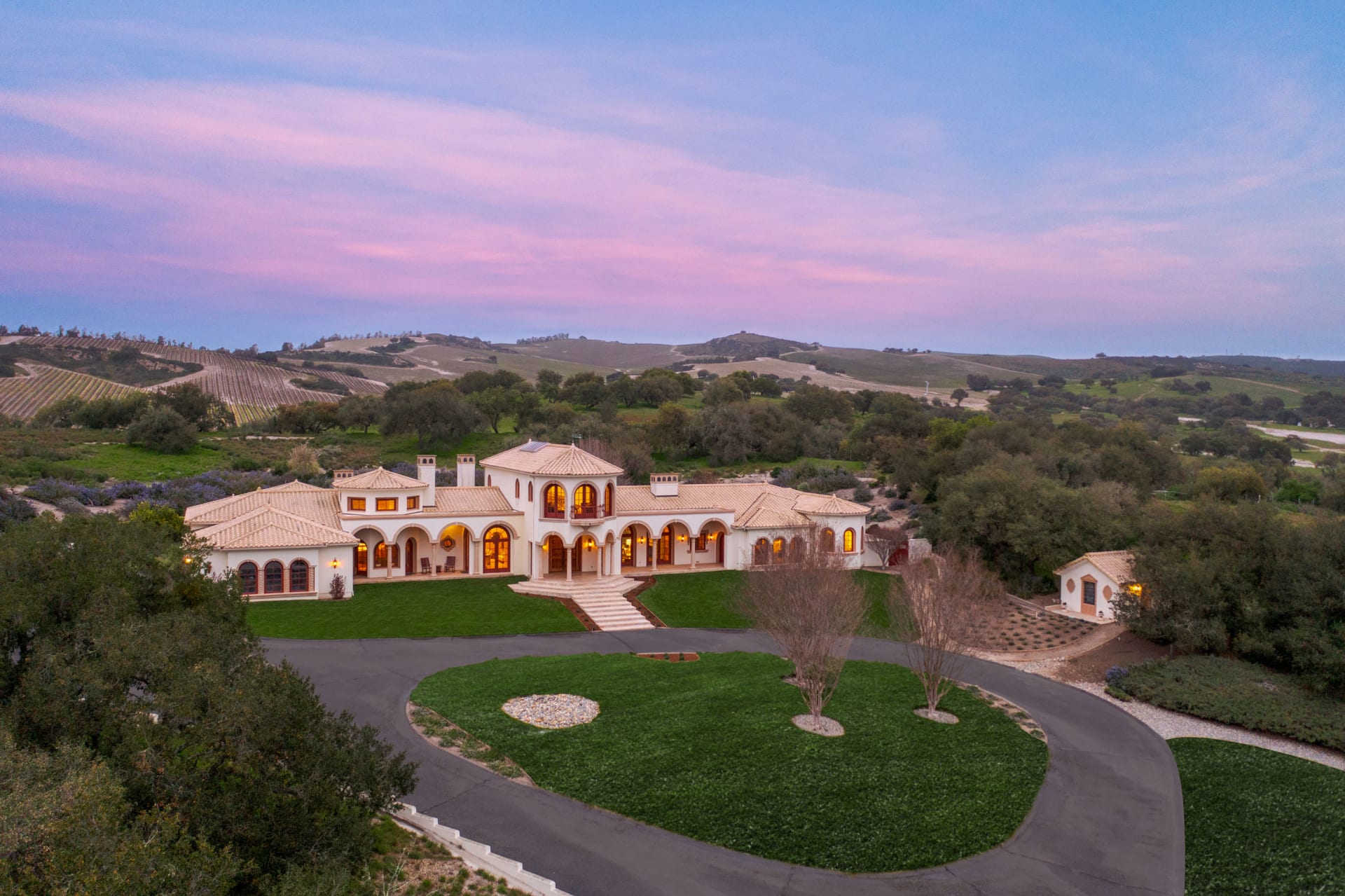 9985 Alisos Canyon Road | Finalist in Countryside Retreats
For those seeking a peaceful retreat away from the bustling city life, 9985 Alisos Canyon Road is a sanctuary nestled in the breathtaking countryside. "Rancho El Morro" represents the very best of Santa Ynez Valley living, sitting on a sprawling 200+/- acre parcel of picturesque California land, this wine country estate boasts an 8,000+/- SF main residence, ranch manager's house, and storage barn.
Surrounded by rolling hills and sprawling vineyards, this estate offers an idyllic escape from the everyday hustle and bustle. The grounds provide ample opportunities for outdoor recreation, such as hiking, horseback riding, and exploring nearby trails. This property's inclusion in the Countryside Retreats category is obvious once you take in its serene ambiance and expansive domain.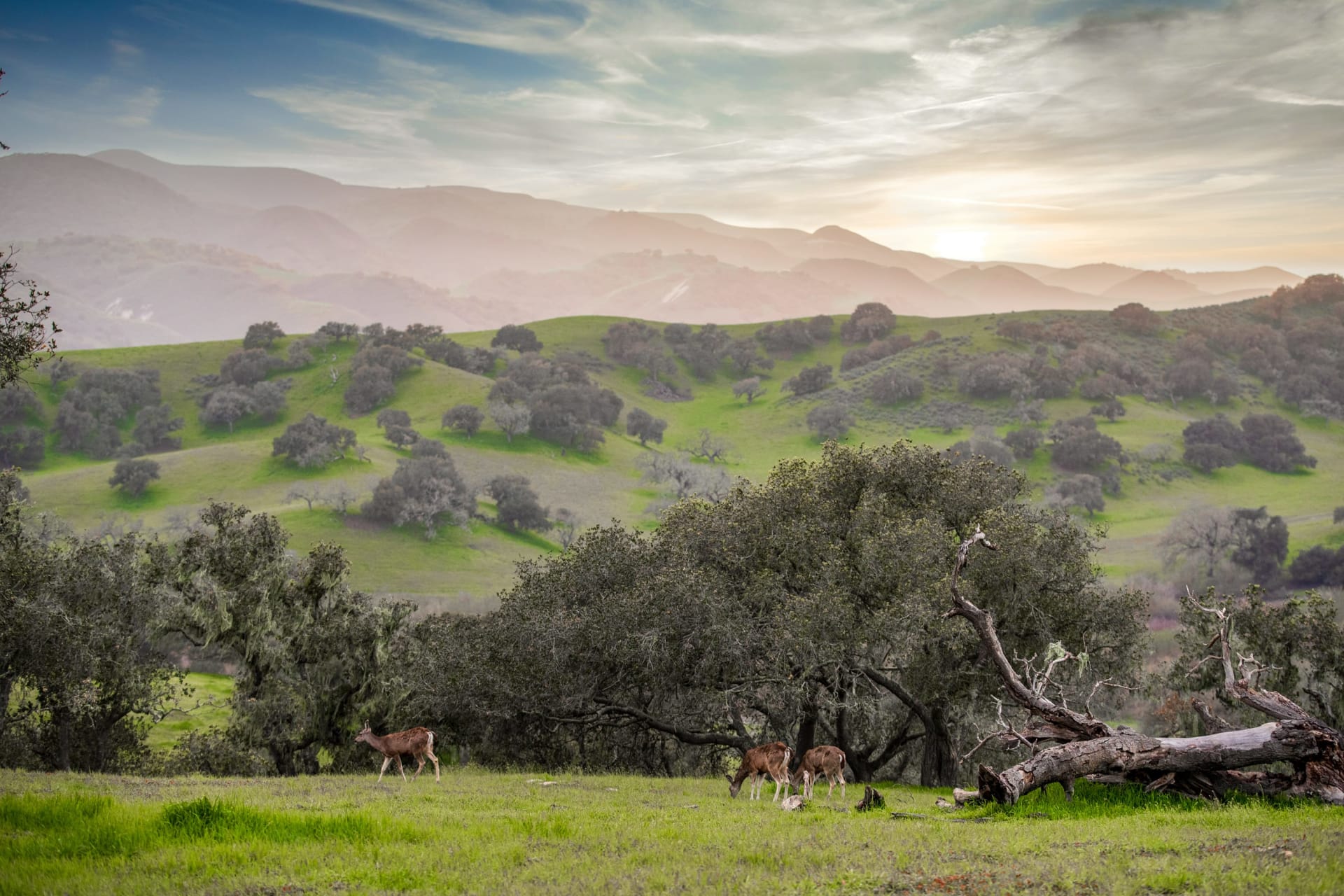 There are a couple of creeks running on the property, providing plenty of water and increasing the value of the land. A private paved road, well, 200 acres of fencing, and additional 5 acres of fencing around the house itself create a safe and exclusive escape. The property has Ag Preserve Tax status with 100-acre zoning, and the soil is ripe for creating elevated polo fields, horse riding trails, arenas, or vines!
The spacious primary bedroom suite includes an exclusive fireside reading room, walk-in closet, intimate balcony, and private sitting area to enjoy the panoramic pastoral views. The star of the home is the opulent two-story library, complete with towering bookshelves, personal bar, and fireside sitting room. A skylight shines in on the atrium, where moments of contemplation can be had alongside the koi pond. 5 dramatic fireplaces offer cozy corners at every turn, perfect for entertaining or enjoying solo.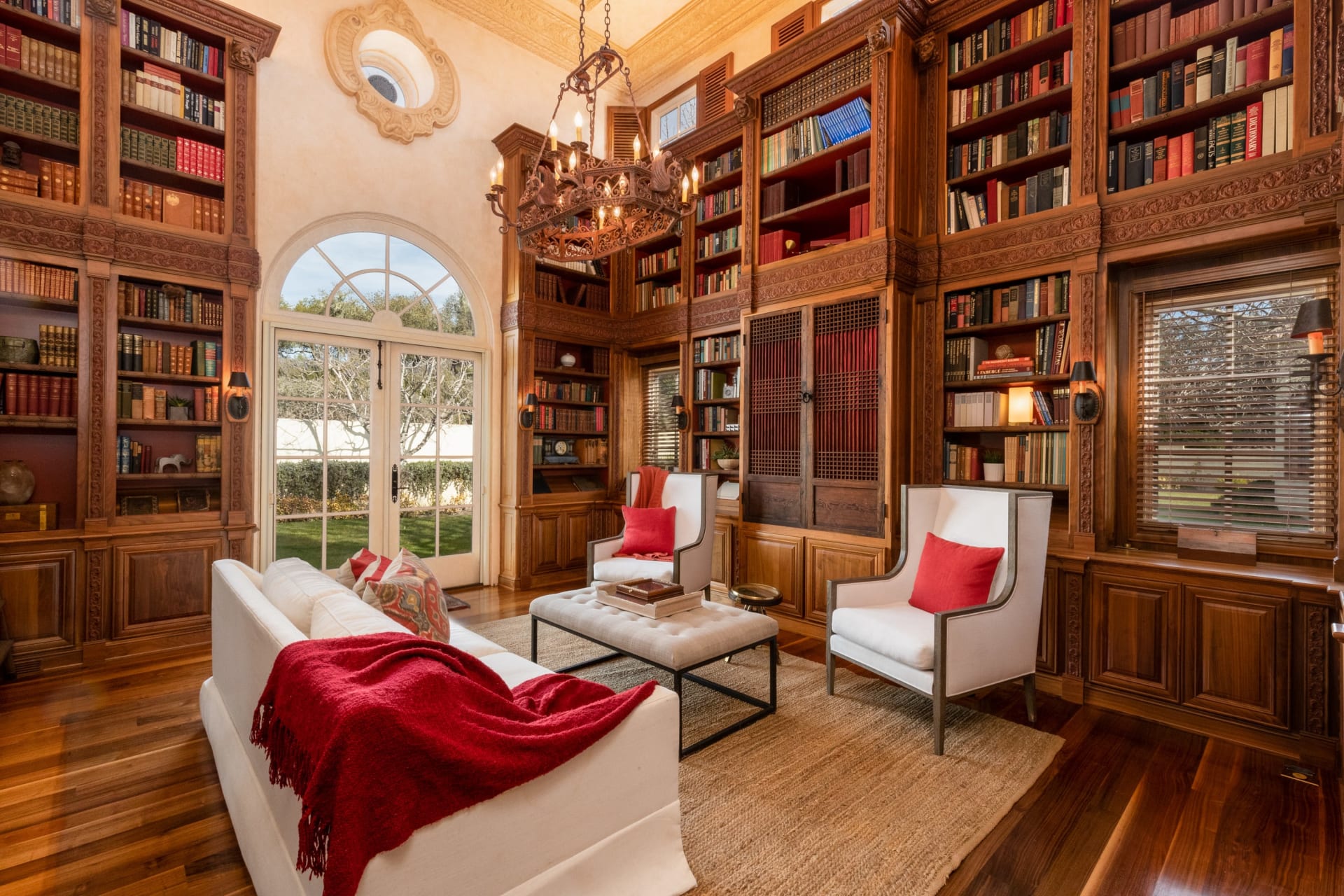 Being recognized in the 2023 HGTV Ultimate House Hunt Awards speaks to the exceptional quality and remarkable caliber of properties Carey represents. 4300 Roblar Avenue and 9985 Alisos Canyon Road stand out among the finest homes in their respective categories, showcasing the epitome of luxury, style, and serenity in the Santa Ynez Valley. Whether you seek an outdoor escape that seamlessly blends with nature or a countryside retreat that offers respite from the world, these properties have it all. We invite you to explore these extraordinary homes and experience the allure and sophistication they have to offer.
As a trusted real estate agent, Carey is honored to represent these remarkable properties and connect discerning buyers with their dream homes. Embark on a journey of luxury living and discover the allure of these award-winning properties featured in the 2023 HGTV Ultimate House Hunt Awards!


Voting is open to legal residents of the United States age 21 or older, and ends on August 3rd at 5:00 p.m. EDT. To vote, visit www.HGTV.com/househunt