The small town of Los Olivos, California, had humble beginnings as a stop along an old stagecoach route in 1861. Named after Alden March Boyd's personal estate boasting a 5000 olive tree orchard, Los Olivos has emerged as a celebrated wine and culinary mecca. With a burgeoning number of Michelin-approved restaurants, boutique hotels, and visually stunning wineries, Los Olivos has captured the hearts of both discerning travelers seeking a quintessential California experience and locals who have known and loved this area their entire lives.
The town's enduring charm and unassuming ambiance have been preserved for nearly two decades since the release of the 2004 film Sideways, which brought the Santa Ynez Valley into the international spotlight. With its idyllic topography reminiscent of Italy, visitors can revel in outstanding food and wine, and luxuriate in an enviable lifestyle that feels worlds away from bustling cities.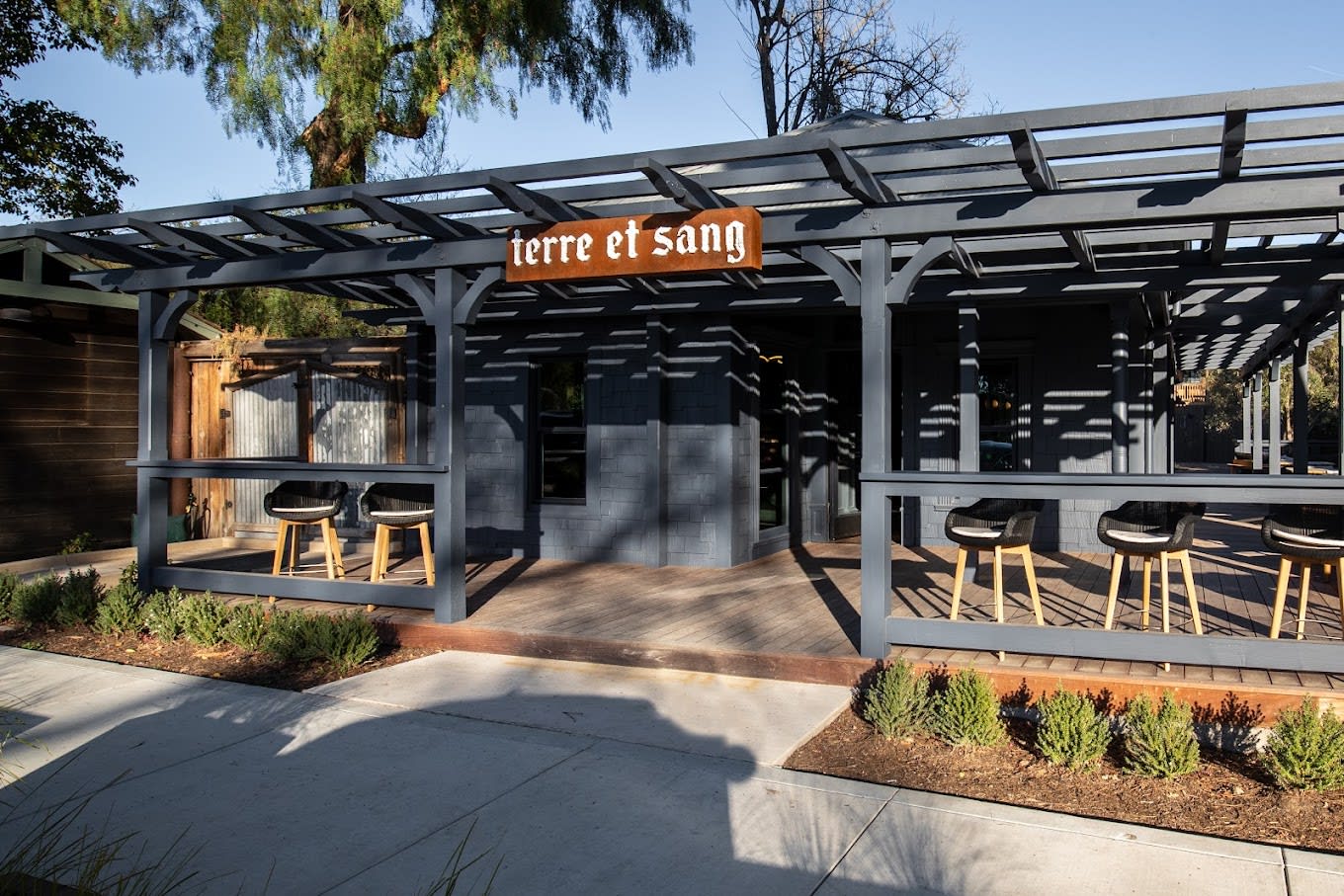 A refurbished 1905 home and garden houses the Terre et Sang tasting room.
Sip
For wine enthusiasts, Los Olivos offers a veritable paradise, offering classic Victorian architecture and French-inspired courtyards that are brimming with inviting tasting rooms. With approximately 30 tasting rooms to choose from, visitors are spoilt for choice.
In 2019, Terre et Sang was established with the objective of creating hand-crafted wines that showcase the distinctive characteristics of the vineyards in Santa Barbara County. The winery is a family business led by a mother and son, along with a dedicated team of individuals who share a passion for winemaking. Their focus is on producing limited quantities of single-vineyard Syrah and Grenache, as well as unique blends, with a commitment to attentive and detail-oriented winemaking practices that allow the fruit to shine on its own. At the core of their winemaking philosophy is a belief in letting the quality of the grapes speak for themselves. They recently opened their tasting lounge at 2982 Grand Ave, and we can't recommend it enough! It is truly spectacular.
A scenic drive down the 30-mile Foxen Canyon Wine Trail is an adventure worth taking, offering a chance to explore 16 different wineries, each with its own unique character and wines. Zaca Mesa is one such winery, renowned for its estate-grown Rhône varietals that capture the essence of the Santa Ynez Valley. Fess Parker Winery, founded by the legendary actor, offers a cozy retreat where visitors can sip estate-grown wines by the luxurious fireplaces or underneath canopies on the outdoor patio.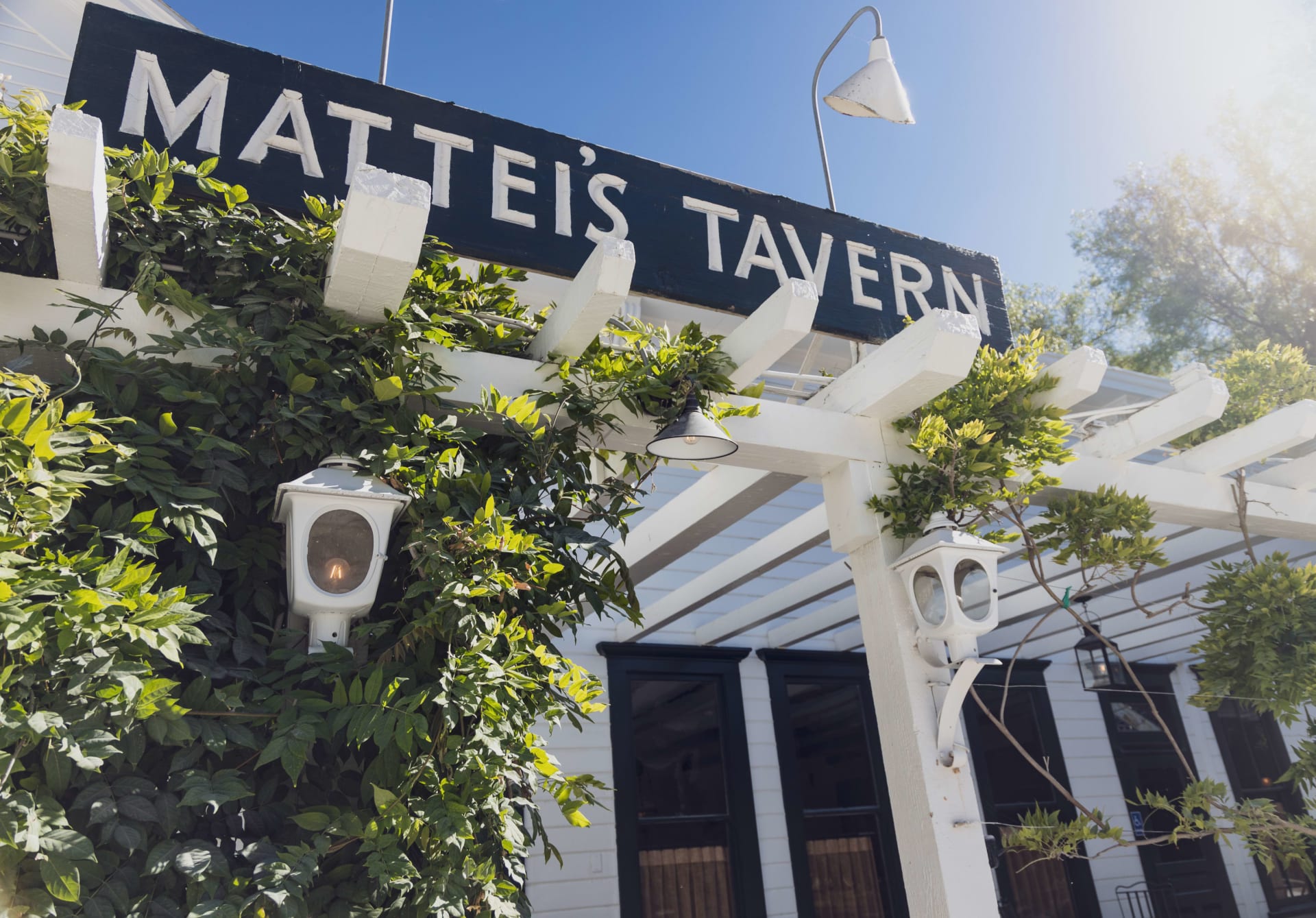 Elevated country living at The Inn at Mattei's Tavern.
Stay
The Parker family also owns the elegant Fess Parker Wine Country Inn, which offers 19 rooms, a heated pool, and two additional VRBO-style cabins just down the road.
For those seeking a luxurious respite, The Inn at Mattei's Tavern beckons with its low-key vibe and modern amenities. This former stagecoach stop has been transformed into a luxury resort featuring a saloon-style bar, a modernized barn for events, and 67 cozy-contemporary guest rooms, including four original cottages with four-poster beds and wood-beam ceilings. The Lavender Barn spa offers complimentary fitness and meditation classes, along with body and facial treatments featuring the Oak Essentials skin-care line by famed clothing designer, Jenni Kayne.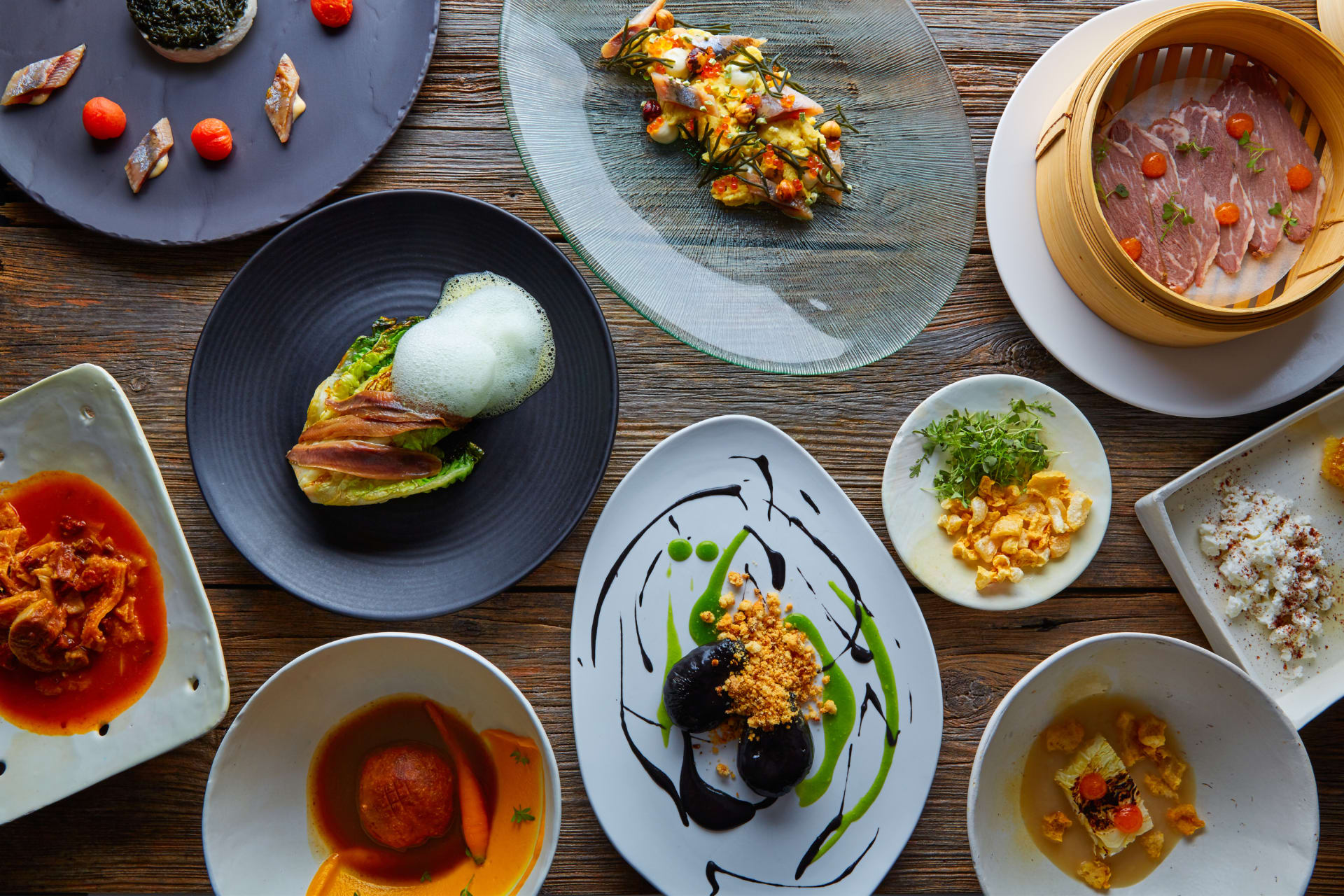 Eat
The Tavern, helmed by executive chef Rhoda Magbitang, is a must-visit restaurant in Los Olivos. They serve imaginative but unpretentious creations, such as lamb shank with local parsnip, black kale, and savory mushrooms.
Guests can indulge in some of the area's best Italian food at Nella Kitchen & Bar, part of the Toscana Group and one of the top reservations in town. Chef Luca Crestanelli's pinsas, a cross between pizza, flatbread, and focaccia, are a must-try, with ingredients like baby artichokes, fior di latte cheese, pancetta lardons, carbonara sauce, and pecorino.
Another standout restaurant in Los Olivos is Bar Le Côte, a chic and sophisticated restaurant that was officially added to the Michelin Guide. The bar's sleek and modern interior design, along with its intimate and inviting atmosphere, make it the perfect spot for a romantic date night or a night out with friends. The menu celebrates the bounty of California's seafood, featuring both local favorites and more exotic offerings. Complementing the dishes is a thoughtfully curated list of beer and wine from small West Coast producers and European estates.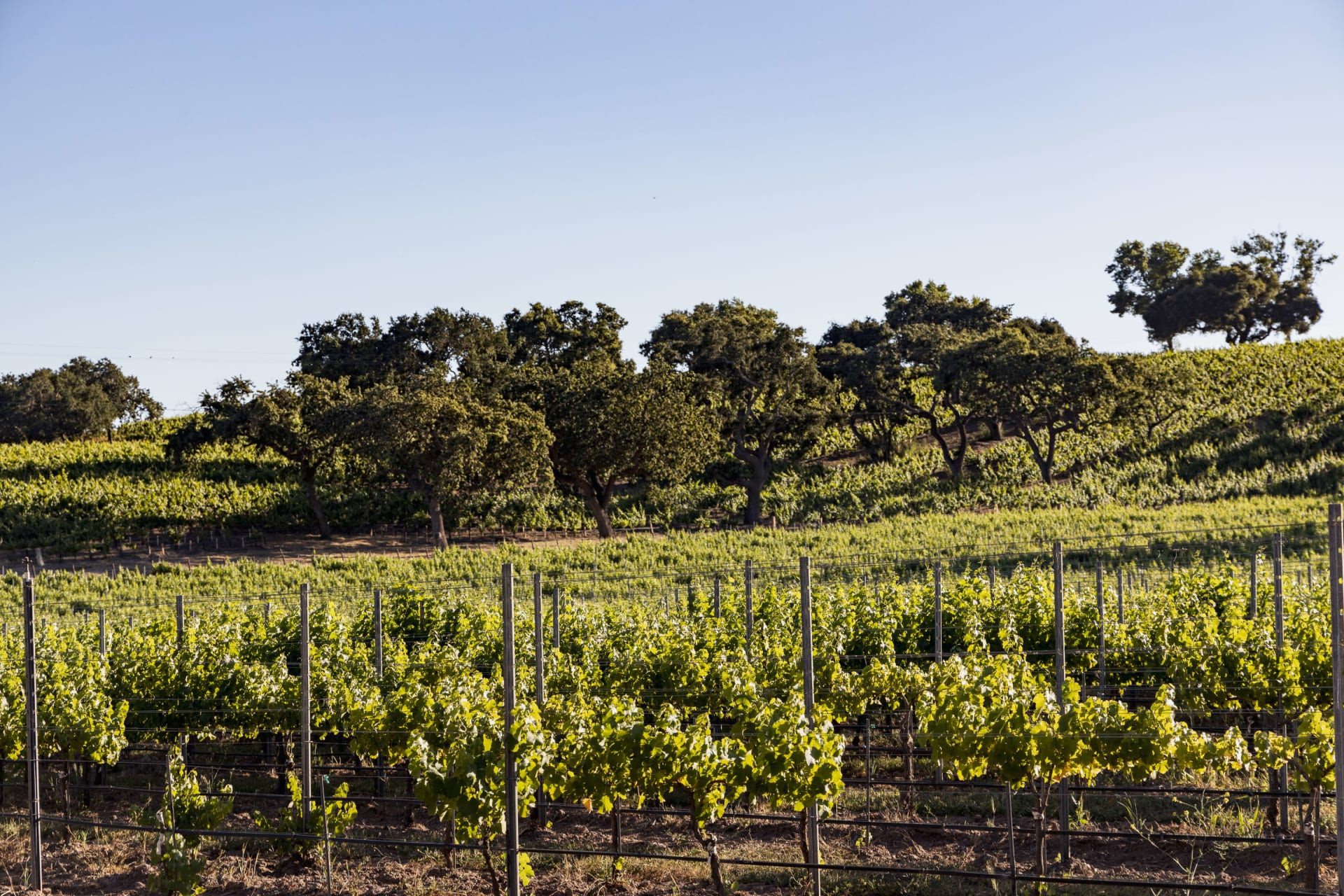 Los Olivos is a breathtaking destination that encapsulates the essence of California's idyllic wine country. With its unassuming charm, outstanding food and wine, and unpretentious ambiance, Los Olivos offers a rejuvenating escape for travelers seeking a respite from the hustle and bustle of city life. Whether you choose to explore the town's inviting tasting rooms or indulge in the luxurious offerings of The Inn at Mattei's Tavern, a visit to Los Olivos is sure to leave you feeling restored and reinvigorated.